Local Services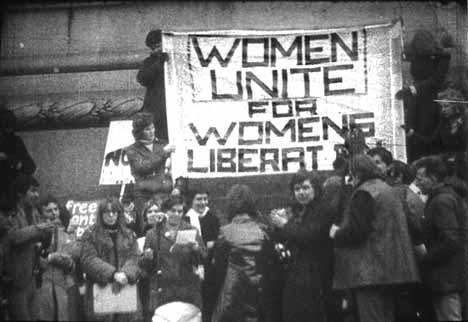 Family Violence Center:
The goal of the Family Violence Center is to address domestic violence issues by serving as the core for a multi-agency effort. The Family Violence Unit focuses on three areas of behavior which most often victimize the family:  domestic violence, child/elder abuse, and threat management (stalking/RO violations). The Center is staffed by representatives of the District Attorney's Office, Adult Probation, Child Protective Services, Police Department, and 2 bilingual victim advocates from Next Door Solutions to Domestic Violence. This cooperative effort provides all the support services available to victims of domestic violence in a safe and friendly environment.
Services:  
Advocacy services for victims of domestic violence and their children, including counseling.
Assist in obtaining Temporary Restraining Orders (TRO)
Personal contact with Police Investigators who specialize in the areas of domestic violence, Child and Elderly Abuse, and Stalking
Personal contact with attorneys from the District Attorney's Office
Personal contact with Social Workers from the Department of Family and Children's Services.
Personal contact with a Probation Officer from the Probation Department
Referrals to 24 hour emergency shelters
A waiting area for children to play during visits to the Center
Educational programs for community organizations, churches, schools and businesses to inform the public about family violence 
CalWORKs Resource Guide:
Outreach: Transportation
Catholic Charities of Santa Clara:
Housing Authority of Santa Clara County:
Victim Witness: Victim Witness Assistance Center is to provide needed services for the victims and witnesses and to encourage their cooperation in the investigation of the case and prosecution of the offender.  The staff and trained volunteers provide direct assistance, peer counseling, information and referral services to over 8,000 victims and witnesses each year.  Translation services for non-English speaking clients are available.
Programs and services  https://sites.google.com/site/svfaces/
Crisis Intervention
Emergency Assistance – food, clothing, shelter or medical care.
Resource and Referral – Information regarding resources available through outside agencies and organizations based on the needs of the client.
Orientation to the Criminal Justice System–court tours and individual case status and disposition information.
Property Return – Assisting in the prompt return of property used in evidence.
Restitution Services – Coordinating the collection of court-ordered restitution from convicted offenders.
California Victim Compensation Program –Assisting the victim in preparing and submitting application forms to receive compensation from the State Restitution Fund.
https://sites.google.com/site/svfaces/victim-witness-assistance-programs/victim-advocacy-services
Temporary Restraining Orders – Assisting victims of domestic violence to obtain court-ordered protection.
Notification of Family/Friends – At the request of a crime victim, notify relatives and/or friends of the occurrence of a crime and the victim's current condition.  
Employer Notification – At the request of a crime victim, notify an employer that their employee is a victim/witness of a crime.  Advocates may encourage the employer to minimize any loss of pay or other benefits.  
Creditor Intervention – Notifying a victim's creditors that the victim is temporarily unable to meet current obligations as a result of a crime.  
Presentations and Trainings – At the request of community and law enforcement agencies, advocates provide informational trainings regarding resources available through Victim/Witness Assistance Center and providing an explanation of the rights and needs of victims.
Asian american for community involement (AACI): Domestic violence agency
California Partnership to End Domestic Violence:  The California Partnership to End Domestic Violence is a catalyst and advocate for social change through innovative solutions to ensure safety and justice for victims and survivors of domestic violence and their children.
Community Solutions:  Domestic violence agency
Futures Without Violence: (The Family Violence Prevention Fund) works to prevent violence within the home, and in the community, to help those whose lives are devastated by violence because everyone has the right to live free of violence.
Children and Families

Global Prevention

Health Care

Immigrant Women

Public Communications

Public Policy

Teens

Workplace
Maitri: Domestic violence agency serving the South Asian community
The Pro Bono Project: provides quality, caring representation to clients with limited means. Our volunteer attorneys make the courts and the protection of the laws accessible to the most vulnerable members of our community.
Safe at Home: Safe at Home is a confidential address program administered by the California Secretary of State's Office that offers victims anonymity and a new start towards a brighter future free from fear.
Support Network for Battered Women:  Domestic violence agency
GreenBook Initiative: Released in 1999, the Greenbook Initiative offers a comprehensive set of responses designed to eliminate or decrease the enormous risks that battered mothers, caseworkers and judges must take on behalf of children.
VINELink (Victim Information and Notification Everyday):  VINELink is the online version of VINE (Victim Information and Notification Everyday), the National Victim Notification Network. This service allows crime victims to obtain timely and reliable information about criminal cases and the custody status of offenders 24 hours a day.  
San Jose Office of Women's Policy:
Stop Violence Against Women: Info about marital rape, sexual assault, harassment, trafficking in Women, etc:
Domestic Violence Council of Santa Clara County : Information about local policies, activities, and all aspects of domestic violence:
Batterer's Intervention Program in Santa Clara County:
Santa Clara County Bar Association website/services:
United Way of Santa Clara County:
California Department of Justice:
San Jose Police Department:
CA Department of Corrections and Rehabilitation, Office of Victim and Survivor Rights and Services
Request for Victim services form
DOWNLOAD CDCR 1707 FORM
↓ English | PDF – 416kb
↓ Español | PDF – 85kb
 Other Victim Services: 
Contact Email
1-877-256-6877
Goodwill of Silicon Valley:
Goodwill Homeless Veterans Program:
National Council on Aging
Nova: NOVA is a nonprofit, federally funded employment and training agency that provides customer-focused workforce development services. We work closely with local businesses, educators and job seekers to ensure that our programs provide opportunities that build the knowledge, skills and attitudes necessary to address the workforce needs of Silicon Valley.
Sacred Heart: helping low income families with food, goods, training
Programs/services
Northern California Service League: NCSL is a non-profit agency. Helping incarcerated and formerly incarcerated to become responsible and contributing members of society.
Bill Wilson Center: Bill Wilson Center is a nonprofit community-based organization serving over 10,000 clients in Santa Clara County annually. Bill Wilson Center's vision is to prevent poverty by connecting youth to education, employment, housing and positive relationships. Our mission is to support and strengthen the community by serving youth and families through counseling, housing, education, and advocacy.
With an emphasis on youth, Bill Wilson Center programs focus on building self-confidence and developing personal assets. With these tools, youth can permanently change the direction of their lives.
Transitional Housing Placement Program
Second Harvest Food Bank: