When I was in college, I knew a young woman who had just recently broke up with her boyfriend. I didn't know either one of them very well at the time, although I consider her now to be one of my good friends. Her boyfriend was extremely controlling and while I'm fairly certain he never physically abused her, the signs of verbal and emotional abuse were definitely there. One day, she reached her breaking point and finally called it quits. It goes without saying that he was not pleased.
It is an understatement to say that her boyfriend did not take the break up well. He vowed to make her life miserable and what better way to do that than to spread rumors about her on the internet- one social networking site in particular. He proceeded to update his status frequently about what a terrible girlfriend she was and how she was only good for one thing. He flooded her personal page with a variety of insults and words that would make even Mel Gibson blush. He even went so far as to write on the pages of pretty much every friend she had and called her out for being a tramp (which couldn't have been further from the truth).
We're lucky that their story pretty much ends there. He ended up damaging his own reputation more than he did hers, and the fire died down… but what if it hadn't? Had he been so compelled, it would have been extremely easy for him to continue harassing and stalking her, both on and offline. As far too many women know, technology is making it even harder to escape domestic abuse by allowing abusers to track the victim and monitor anywhere that they go.
So what is online harassment exactly? There is a clear difference between the annoyance of unsolicited e-mail and harassment. True harassment, such as that experienced by my friend, is methodical, deliberate, and persistent communication that disturbs the recipient.  The unwanted communications are constant, filled with disturbing and inappropriate content, and don't end even after requests have been made asking the perpetrator not to contact them again.
Harassment online is just as illegal as harassment off-line.
If you, or someone you know, are being harassed, there are many resources available to you to help end this cyber abuse.
Cyber Angels (www.cyberangels.org)
W.H.O.A. (Working to Halt Online Abuse- www.haltabuse.org)
Computer Security Resource Center (http://csrc.nist.gov/index.html)
Computer Crime and Intellectual Property. US Dept. of Justice (http://www.usdoj.gov/criminal/cybercrime)
Next Door's Youth and Children Programs are committed to providing a safe and healthy environment for our youth and children. We are about creating spaces that are happy and affirming.
Our dream is that children and youth will identify healthy ways to communicate their needs and solve conflict without violence. At the same time, we hope that children and youth will be able to process their own experience with violence and initiate healing in their lives with the support of the community.
Next Door will be organizing various activities during the month of February to help bringing awareness to teen dating violence. Dating abuse is a widespread problem — nationally, up to 40 percent of teens have been in abusive relationships and of those that have, 43 percent experienced abuse while at school.
Last week, leaders of the Youth program held their first activity of the month at Yerba Buena High School. They posted Teen Dating Violence Fact Sheets in every restroom stall (boys AND girls) and at almost all of the hang out spots around campus. These Fact Sheets will be posted in their classrooms as well.
Join Next Door's Youth Program on February 11th at Fisher Middle School for DATE (Dating Abuse Teen Education Theater), a peer to peer educational model that allows teens to educate their peers about dating abuse through theater.
Location: Fisher Middle School
Date/Time: February 11th at 10:35 and 1:54
Bring your friends and family for an exciting and unique way to spread the love and promote healthy dating relationships this February!
In one year alone, 3.4 million adults in the United States were stalked (2009, Bureau of Justice Statistics).  Young women 18-24 are at the greatest risk of being stalked. Despite its prevalence, stalking is little understood by many people, who may think only celebrities are stalked or that stalking isn't harmful. On the contrary, stalking is a dangerous crime that takes a profound toll on its victims, who are often afraid for their safety and try repeatedly to escape their stalkers. Stalking can happen to anyone and most victims know their stalkers.
Recognizing this serious crime, President Obama became the first President to proclaim January as National Stalking Awareness Month. The Obama Administration has taken significant strides to create an unprecedented, comprehensive strategy to combat violence against women. Shining a light on the hidden crime of stalking is part of that strategy, and a key part of our work to support victims and hold perpetrators accountable.
Stalking is one of the four crimes addressed in the Violence Against Women Act, and is often connected to domestic violence and sexual assault. Seventy-six percent of female intimate partner homicide victims had been stalked by their intimate partners. The U.S. Department of Justice Office on Violence Against Women (OVW) is a Federal leader on efforts to reduce stalking. OVW Director Susan Carbon said, "The motto to "KNOW IT, NAME IT, AND STOP IT" captures the focus of January's awareness campaign…  Educating ourselves and each other is an important step to encouraging and supporting victims to report the crime and stop the abuse."
As the President stated in his proclamation:
"This National Stalking Awareness Month, let us acknowledge stalking as a serious crime and urge those impacted not to be afraid to speak out or ask for help.  Let us also resolve to support victims and survivors, and to create communities that are secure and supportive for all Americans."
To learn more about stalking and Stalking Awareness Month, visit the following website http://www.stalkingawarenessmonth.org/.
Source: The White House & The Council of Women and Girls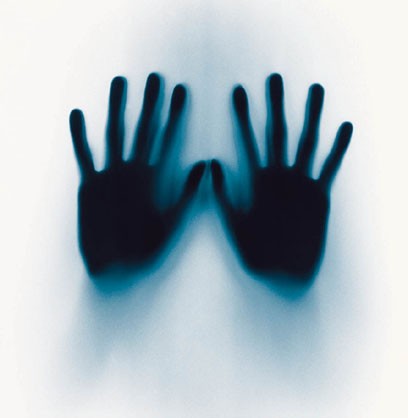 Each year on January 11th, the United States honors National Human Trafficking Awareness Day. Just what is human trafficking, exactly?
Human Trafficking is what Bopha experienced when she was married at just 17 years old. Her husband immediately took her to a hotel in another village where she was forcibly detained while being forced to have sex with strangers. Eventually, Bopha contracted AIDS and as a result, she was thrown out on the street and left to fend for herself.
Christina Elangwe experienced human trafficking when she was enslaved in the United States after being promised an education in return for some babysitting work. Taken from Cameroon, Africa, her life in America was not at all what she had hoped. For five years she worked without pay, seven days a week, up to 20 hours a day. Her captors lied, telling her they were sending money home to her parents. She never had a day off or contact with her family back home.
This modern day slavery doesn't garner nearly as much attention as it deserves. Free the Slaves estimates that over 27 million men, women, and children are trafficked in the world today, many of them being forced to work in fields, factories, sweatshops, brothels, and even private homes. People are trafficked within countries and across borders, to and from almost everywhere in the world. This is happening in our very own backyard, as it has been estimated that nearly 15,000 people are trafficked into the United States every year. That's not even counting the thousands of American citizens being trafficked within their own country!
This year, Congress and President Obama have the opportunity to make progress in the fight against modern day slavery. Ending trafficking is a bipartisan issue which should have the support of people from all nationalities, faiths, and political affiliations. As National Human Trafficking Day approaches, let's all do our part by demanding that the Obama administration makes ending human trafficking a priority by renewing the Trafficking Victims Protection Act.
Want more ways to Raise Awareness? Activist Laura Gary offers some below:
Browse a website: HumanTrafficking.org, Free The Slaves, Polaris Project, and the Institute for Trafficked, Exploited, and Missing Persons are all sources of valuable information and suggestions for taking action.
Read a report: For an in-depth look at human trafficking all over the world or in one specific place, you might want to check out the U.S. State Department's Trafficking in Persons Report 2010, or read some of Human Rights Watch's reporting on human trafficking.
Watch a video: At TEDIndia, Sunitha Krishnan describes fighting sex slavery, especially the trafficking of children for sex, in her home country. (The link includes a transcript.)
Start a conversation: use today as an opening to bring up the scale of modern day slavery and human trafficking to one other person, and point them to some of these resources.
If you ever suspect a case of human trafficking, you can call the National Human Trafficking Resource Center hotline at 1-888-3737-888 to report a tip and to get more information.
Have you ever kept a New Year's Resolution? Every year, I convince myself that THIS will be the year I eat healthier, exercise more, and stress less. Have I ever accomplished any of these tasks? I wish. Let's be honest here. Those are some pretty superficial resolutions- it's no wonder I never keep them. It's easy to give up when our goals only affect ourselves, but what happens when other people are relying on the outcome?
Images of violence against women seem to be everywhere. I can barely turn on the television or browse the internet without hearing the latest news story about a high profile man being arrested for tormenting his wife. Violence against women seems to be so commonplace that its occurrence barely stirs up a reaction from the public.
One in four American women are physically or sexually abused by a partner at some point in their life. Why aren't more people outraged by that statistic?
Domestic violence is a widespread epidemic that demands our attention. Despite the severity of the situation, not enough is being done to protect our women and children. While many states, California included, have come a long way in addressing domestic violence, it just simply isn't enough. The rates at which women continue to be victimized only demonstrate how inadequate the steps we've taken truly are.
The longer a woman stays with her abuser, the higher the chance her story ends fatally. Despite this probability, the law does not intervene in a meaningful way until it is too late. We need an unrelenting public commitment to make sure this doesn't continue to happen.
This year, let's do our part to make our voices heard. Tell your policy maker to put domestic violence legislation on their agenda. Talk to your children about how to form healthy relationships. Advocate for those you know who have fallen victim to this epidemic.
Let's make this one New Year's Resolution that we keep.
Next Door Solutions has received a $9,000 grant from the Mission City Community Fund which will be used to support victims of domestic violence in Santa Clara County and will assist Next Door in ending domestic violence in the moment and for all time.
Mission City Community Fund is an all-volunteer non-profit organization that aims to support non-profit organizations in Silicon Valley that are doing their part to enrich the lives of community residents. In response to shrinking Federal financial support for much needed community programs, a group of concerned Santa Clara citizens formed the Fund in order to increase the quality of life for community residents. Over the years, MCCF has supported hundreds of nonprofit organizations throughout Silicon Valley and Next Door Solutions is pleased to have our names on that list.
Next Door Solutions thanks Mission City Community Fund for their recognition of Next Door and applauds their commitment to supporting victims of domestic violence in our community!
Elisabeth Copper, Development and Marketing Associate
Joshua Krammes, Fund Development Director
Lisa Gillmor, Board Member of MCCF
John Latham, Board Member, Fund Dev. Committee Chair
Chris Boyd, Board Member of MCCF
Jono Marcus, Development and Communications Manager
Becky Black (Santa Hat), Development Associate
Marianne Adoradio, Board Member
Kathleen Krenek, Executive Director